Welcome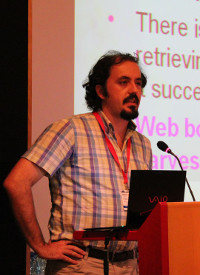 Welcome to my web site!
My name is Vangelis Banos and I am an Information & Communication Systems Engineer, Msc. I am focused on: software engineering, digital libraries, metadata and aggregators, web archiving, digital preservation, and search engines.
I am living in Thessaloniki, Greece but I work with interesting people all over Europe. Below, you can see a list of the most interesting things that I'm working on right now.
---

I am leading BlogForever, a collaborative FP7 research project. Its key objective is to develop robust digital preservation, management and dissemination facilities for weblogs.
---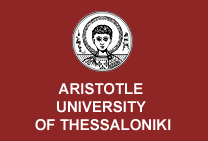 I am a Ph.D. candidate in the Department of Informatics of the Aristotle University of Thessaloniki, Greece.
---

I am developing oaipmh.com, a web application which enables validation and data extraction from OAI-PMH enabled digital libraries.
---
ArchiveReady.com is an online tool which determines if your website will be archived correctly by web archives.
---
One of my most important projects is openarchives.gr, the first greek digital libraries search engine.
---
UltraCl@rity is a search engine indexing the full text of all Greek Government public documents,  published online through the "Cl@rity" open gov data project.
---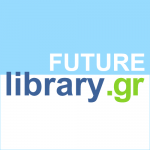 I am supporting Future Library, a non-profit organisation aiming to improve Greek public libraries with the support and the funding of the Stavros Niarchos Foundation.